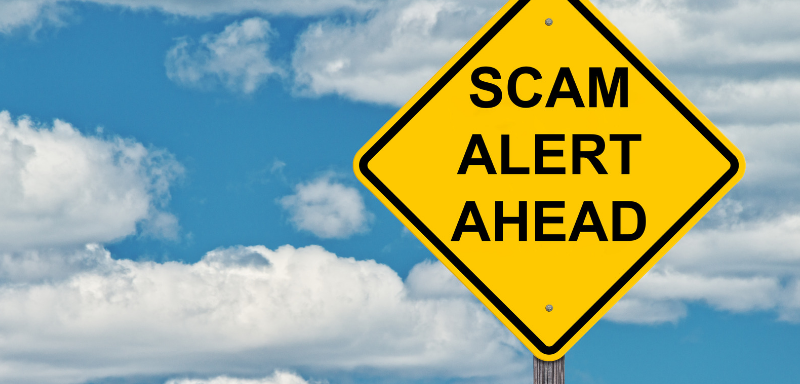 Top 3 Hard Money Scams You Need To Watch Out For
On January 2018, The Securities and Exchange Commission announced a charge against a group of investment companies called the Woodbridge Group of Companies.
The companies scammed more than 8,400 investors who thought they were investing with a hard-money lender. As it turned out, Woodbridge Group of Companies never issued loans to anyone else besides themselves.
With the infusion of non-traditional financing methods, investors now have more options to seek funding than ever. One great method is hard money. It is a great option for investors who are looking to invest without having to worry about the rigid requirements imposed by the banks.
However…you need to be extra cautious about the not-so-legit lenders that are out there.
Let's take a look at the top 3 hard money scams that you will most likely to encounter and how you can recognize them before it's too late.

Up-Front Fee Scam
There are fake lenders who make money by collecting up-front fees, and not by making loans. These people will charge you between $700 to $1000+ as an "origination fee". Do not pay any money up front unless you have carefully verified the lender. Usually, you only have to pay a fee called "appraisal fee" at the beginning which costs no more than $300 to $500. In addition, some fees are only to be paid after the deal has closed.
To prevent losing you money, ask the lender if you can pay the fee at closing. You can also ask them to sign an agreement stating that the fee will be refundable in case the loan doesn't close.
100% Financing Deal Scam (AKA The Unicorn Deal Scam)
The advantage of hard money loans is that they are very quick to close and have little to no credit requirements. All of that comes with a trade-off: the interest rate is high, between 10-15 percents. After all, hard money lending businesses are here to make money. So next time you see a lender offering you $80,000 at a 3% interest rate and no point, exercise extreme caution.
Looking for a more reasonable rate for both sides is the key to prevent this type of scam. Think of it as this way: would a lender be willing to lend you, a complete stranger, $80,000, so that he can earn a meager $1,200 profit after a 6 months-long project? Probably not.
Bait And Switch Scam


In this scam, the lender will offer you a very attractive terms option. You proceed to pay the appraisal and prepare to close the deal. They will then change the terms right before closing. Because time is of the essence in these types of deal, investors will often stuck with a higher down payment and interest rate.
Make sure to carefully discuss the terms option with your lender. And make sure to read the fine prints to see if there's any item that is not in your favor.
Looking For A Legit Lender

By this point you might think: it's must be near impossible to find a legitimate lender in a sea of scammers. Don't lose hope yet, there are many ways to find a good lender. Here are 3 signs that a hard money lender is legit.
They show lots of experience: A good lender knows how to invest in a property. They have an eye for which property will produce profit, and which will not. When you present them an investment property, they will do a very thorough review of the project before coming up with an offer. They will want to see your documents such as business plans, budgets, and legal documents. All in all, they will show professionalism throughout the whole process of funding you- from pre-approval, to underwriting, all the way to closing the deal.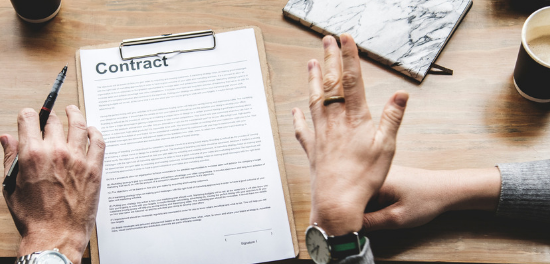 They are credible: Check to see if they are accredited with the Better Business Bureau (BBB). A BBB accreditation is based on the quality of the service and customer satisfaction, so it's a very reliable metric to look at. Also, see if they are on an independent third party site such as TrustPilot. They might also have their own websites with customer testimonials. Be careful if a business is not accredited by BBB or have low review rates on third-party websites. With that being said, a legit business will inevitably have negative reviews no matter how good they are. Look for lenders who quickly address the complaints and come up with a solution to please the customers.
Their interest rates is fair: Hard money lenders are always in a risky position when they are lending out their capital. It's also very hard to recoup their money when a deal goes bad. As a result, their interest rates will reflect the amount of risks that they are taking. An interest rate lower than 10% should raise a red flag. This means that there might be hidden fees, or they are attempting bait-and-switch soon.
P.S If you need some extra help, head over to PrivateMoneyGoldmine.com and sign up an account. The site helps you find hundreds of new lenders in your area, so you don't have to waste time looking through endless lists by yourself.