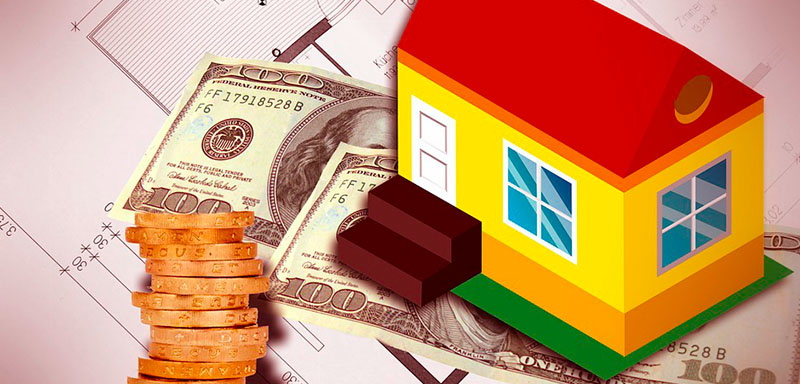 12 Financing Options for Real Estate Investors
There are a number of financing options for real estate investors. If you're a newer investor, it might feel overwhelming to consider all the different methods, but it's a lot simpler to choose a financing option when you consider what options are available and what your strategies are.
Here's an outline of the benefits and costs of 12 financing options to help you make a better-informed choice. Read on, and find the option that best suits you and your deals.

#1: Private Money Loans
This type of loan is very similar to hard money, but the loan comes from someone who isn't a professional lender. Instead of working with a public lender, you work with one person. A private lender may be more forgiving and understanding if you have a unique situation or come across a problem. The terms of the contract will be highly negotiable, but interest rates can be high if the lender wants higher returns on their cash.
Private money loans can be approved and funded very quickly, so you can make deals in a short period of time. Since private money loans give you cash to pay for property, you may be able to beat competition who may not have capital readily available.
Private money loans work well with real estate deals that require money quickly in order to close a deal. Private lenders can really take your real estate business up to the next level if they have the right resources. Chances are they will help you finance future properties if you build a good relationship with them, so they can be a powerful tool for real estate investors.
#2: Hard Money Loans
Hard money loans allow you to borrow without using traditional mortgage lenders. A lender will give you money without looking at your creditworthiness and uses the property value as security. One benefit with this method is that it's available to borrowers with poor credit. An additional bonus is that if you repay on time, hard money loans can help to improve your credit profile.
Hard money loans generally have higher interest rates, but are typically extended for a shorter period of time, so the overall interest cost may not be very high. This is why hard money loans are often used for short-term financing and turnaround situations. Because each deal is evaluated individually, loan agreements can also be pretty flexible.
Nonetheless, keep in mind that hard money can get expensive and that things typically need to work according to plan for you to make a profit.
#3: Cash Financing
Cash financing is pretty much exactly what it sounds like—you pay cash for a property. This is probably the easiest way to finance a home because there are few complications. However, for the vast majority of new investors, paying all cash up front is just not an option.
If you do have enough cash to use it to finance, be aware that you're going to lose a great deal of liquid assets. Additionally, any new mortgages on the property are considered refinances and carry a higher rate than a first mortgage would.
#4: Owner Financing
With owner financing, the person selling the property agrees to let you pay over time for the purchase price. Buyers make regular payments to the property owner until they repay the loan in full.
This can be an option if the buyer doesn't qualify for a traditional loan, and agreements are highly negotiable when it comes to financing, down payments, and closing costs. If payments are made in a timely manner, the sale can improve the buyer's credit score. Still, interest rates will probably be higher than what a bank would give out because the seller will want an incentive.
#5: Partnerships
Partnering with someone to invest in real estate allows your resources to be combined, with limited liability for each partner.
If the partnership faces losses, limited partners are liable for only their amount of capital contributions. One partner might have cash to contribute to a project and can allow you to have access to more properties for your portfolio, while the other partner may have better credit, or knowledge of investing in general. Bank financing might also be possible or less expensive once the partners' resources are pooled.
The unique experience and knowledge each partner brings can also be a big advantage.
#6: Federal Housing Administration (FHA) Loans
The government insures FHA loans to minimize the lender's risk. Because of this, the property that will be purchased must be appraised by an FHA-approved appraiser and meet certain conditions. There are also lower credit score requirements on FHA loans, and you may be able to put as little as 3.5 percent down. This makes these loans a good option for first-time buyers.
The downside is that you will pay more interest in the long run because of the lower down payment. You will also be required to pay an insurance premium upfront as well as annually.
#7: 203K Loans
A 203K loan is a loan that is used for both a home purchase and for home improvement. The loan is guaranteed by the FHA, so lenders are typically more willing to move forward with properties that they might otherwise deem a risky investment. It's pretty easy to get approved for a 203K loan, but the process will be time-consuming because the FHA and the lender have a lot of paperwork on their ends.
Keep in mind that the project has to be completed in 6 months. Also, you must pay an upfront mortgage insurance premium plus an ongoing monthly payment. However, 203K loans tend to have pretty fair interest rates compared to other loans.
#8: Conventional Loans
A conventional loan is obtained through a financial institution without any backing from the government. They require less paperwork than government insured loans and can be obtained more quickly. Qualifying for a conventional loan is a little bit more difficult and usually requires a higher credit score.
With a conventional loan, a higher down payment is required, which allows equity to build up faster on the property. There may also be an option to pay insurance and taxes upfront, rather than adding it to each monthly payment. On the other hand, closing costs can't be rolled into mortgage payments.
#9: Commercial Loans
Investors use commercial loans for business purposes to fund capital expenditures, or business costs they aren't able to afford. Arrangement between a financial institution and a business and is usually used to help with short-term needs, like operational costs.
These loans do rely on creditworthiness, and the interest rate to be expected is the prime lending rate at the time the loan is issued. There is a pretty high down payment required for commercial loans, which is usually between 20-30%. Commercial loans can be for varying time periods, whether it be 3 years or less, or between 5 – 20 years.
#10: 401K Retirement Fund Loan
Some employer-sponsored retirement plans may offer loans called 401K Retirement Fund Loans. These are split between general loans and principal residence loans. General loans can be taken for 5 years for any reason. Principal residence loans are usually for under 10 years and are used to purchase a home you intend to live in full-time
Interest on 401K Retirement Fund Loans is usually one or two percent higher than the prime rate, but the interest you pay goes back to your 401K. Watch out, because most plans charge a 10% penalty if you lose your job and don't repay the loan in 90 days.
You can also choose to use self-directed retirement accounts to fund deals. Many private lenders use retirement accounts to fund deals.
#11: Home Equity Loan
A Home Equity loan allows you to borrow against the value stored in your home. If your home is worth more than what you owe, it can provide funds for whatever you want. Home Equity loans have low interest rates and are pretty easy to qualify for. You can actually qualify for pretty large loans if you have enough equity, and interest can be tax deductible.
These loans do have their share of drawbacks. For example, if you default on your loan, the bank might foreclose and take your house. Also, there are closing costs associated with the loans that may be more than what you expect.
#12: Self-directed IRA
Self-directed IRAs differ from other IRA's because they don't limit you to stocks, mutual funds, or bonds. You're able to use your retirement account to invest in other assets, like real estate. Self-directed IRA's still give you the asset protection and tax advantages that come with government-sponsored retirement plans, but you have more control over what assets to invest in. Self-directed IRA's have huge benefits, but you can't get the benefits if you buy from or sell to a family member or yourself. The process for investing with a self-directed IRA can be very complex, so it may be helpful to have an IRA custodian help navigate IRS tax code.
Making the Final Decision
As you can see, each financing option has its respective advantages and drawbacks. Make your choice based on your investing strategy, available capital, and credit profile. The right loan choice can help increase your buying power and ultimately boost potential return on an investment. Just be sure to take your individual circumstances into account, because the most important thing is that you feel comfortable with your financing decision.