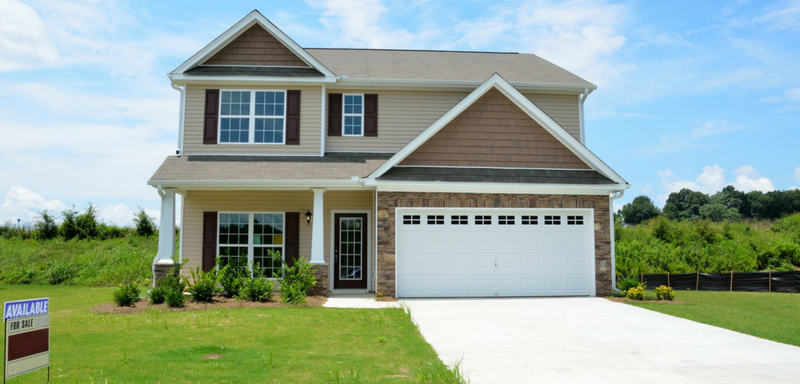 8 Elements to a Profitable Rental Property—Guide for New Lenders and Investors
Deciding to finance a residential rental property may be stressful for first-time private lenders or investors.
There are things to consider when shopping for an income property, and uneducated decisions can wreak havoc on an investor's returns. Let's face it—the real estate business is tough!
With that said, there are the 8 key elements to consider when shopping for an investment property if you're a first time private lender.

1. Neighborhood
The better the neighborhood, the higher quality of tenants you will attract.
If the neighborhood is close to a university, the bulk of your tenants may end up being college students. This hard truth will inevitably lead to routine vacancies as students don't stay put for long periods of time.
Some municipalities even discourage turning neighborhoods into rental hubs by requiring heavy permit fees and making investors jump through.
2. Schools
Always consider the quality of local educational facilities, especially when dealing with family-sized accommodations.
A really good property located in a poorly performing school district can severely reduce the value of the investment. And while your main concern may be with the monthly cash flow, the overall value of your rental becomes apparent when it's time to sell.
3. Future development
Expansions such as new apartment buildings, malls and parks are likely indicators of an area set for growth.
But steer clear of new developments that could lower the price of surrounding properties. In addition, new housing is bound to create competition for existing income properties.
For information on the particular area you're focused on, visit the city municipal planning department as they will have the details on all new and planned development set in that area.
4. Job market
Check with the Bureau of Labor Statistics or the local library to determine how a particular area rates, because locations with growing employment opportunities tend to attract more people and very possibly more tenants.
An announcement for a new major company moving to the area is usually a precursor to workers moving there in large sums. This may cause the prices of homes to react depending on the type of corporation moving in.
The rule of thumb is if you would like the new corporation in your own backyard, then renters probably would also.
5. The 1% rule
Most investors agree that the income from an investment property needs to abide by the 1% rule.
The rule states that a house purchased for $100,000 would need to bring in at least $1,000 a month. Calculate this number by taking the estimated monthly rent and dividing it by the price of the house ($1,000/$100,000 = 1%).
If a property doesn't meet the 1% rule, only consider purchasing if located in a neighborhood that is rapidly changing and improving—one whose home values are estimated to jump significantly over a short amount of time.
6. Average rent
Research what the average rent in the area is. If that amount is not enough to cover everything from the mortgage payment and taxes to all associated expenses—keep looking.
Always research the area well enough to estimate where that area will head in the next five years. Buying a property that is currently affordable, but needs major improvements and on which property taxes are expected to increase, could lead to financial woes later down the line.
7. Property taxes
If the neighborhood is an excellent place for long-term tenants, high property taxes may not always be a bad thing.
Know that property taxes are not uniform across any given area, so check with the municipality's assessment office for tax information. In addition to this, talk to several homeowners within the community
Another thing to consider is the likelihood of future property tax hikes. A currently depressed area may raise taxes so much that it's impossible for an investor to profit from rent.
8. Crime
Check with local police or the public library for accurate crime statistics on various neighborhoods.
Make note of serious crimes, petty theft and all recent criminal activity. It's a good idea to ask about the police presence in the neighborhood before buying a property in that neighborhood.
Remember to keep in mind that no one wants to live in an unsafe environment, and choosing a safe neighborhood can make all the difference in your efforts to find a tenant.
The bottom line…
If you're interested in getting started in the real estate investment game, talk to experienced real estate investors, and visit the area several times. Seek different sources of information about both the area, and real estate investment property deals in general. This will give a clear perspective of how the neighborhood behaves.
Wise real estate investing doesn't begin with buying property. It starts with creating the financial stability that makes investing a possibility, and gaining an understanding of the community in which the property is located.