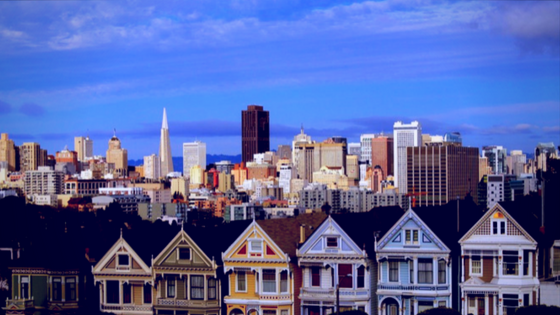 SEC 101: What is the SEC and What Investors Need to Know
The Securities and Exchange Commission, also known as the SEC, is a government agency that protects investors.  In the words of SEC.gov, "the SEC strives to promote a market environment that is worthy of the public's trust."  
Why do you need to know about the SEC?
It governs how you can raise money to fund deals.
Some of the rules imposed by the SEC aren't obvious. Investors should be familiar with them to prevent any trouble with the government. There are specific SEC regulations for soliciting private money and it's crucial that you follow them carefully.

What the SEC is intended to do
During the Great Depression, Congress created the SEC to make sure individuals and corporations would deal with each other honestly. In effect, the goal was to prevent another Great Depression.
The basic principle that underscores the SEC is that all investors should be able to access basic facts about an investment before they make a purchase. The SEC requires public companies to disclose important financial information. Overall, this helps investors make sound investment decisions. The SEC also protects investors from manipulative and fraudulent practices in the market and monitors corporate takeover actions.
Divisions within the SEC
Like most other government entities, the SEC has its own divisions that keep everything running smoothly. The five divisions are Corporation Finance, Investment Management, Trading and Markets, Enforcement, and Economic and Risk Analysis.
Some helpful terms to know…
A real estate investment trust, or an REIT,  is a company that owns income-producing real estate or real estate-related assets. Publicly traded REITs have their securities listed for trading on an exchange. Non-traded REITS don't trade their securities publicly, but they still have to register with the SEC.
A security is a financial instrument that can be traded and has monetary value. This includes stocks, bonds, participation in investment contracts, and any profit-sharing agreement (i.e. real estate).
If you're confused about whether or not something is considered a security, ask yourself these questions:
Is there an investment of money involved?

Is the investor expecting profits? And yes, interest counts as profit.

Do you have a common enterprise (i.e. you have multiple investors between properties, not one investor who funds everything)?

Are you doing the work (meanwhile, the lender is not making any decisions involving the work done with the investment)  
If your answer to these was yes, you're in the world of securities.
SEC Rules
Do the SEC rules apply to everyone?
Yes and no.
All companies that trade in the U.S., whether they are domestic or foreign, need to file financial statements with the SEC and are subject to its regulations. However, some trade areas are exempt from SEC regulations.
Some of the trade areas exempt from SEC regulations include:
Intrastate offerings

Private bonds or stocks offered to a limited number of people or institutions
Offerings of limited size
Securities of federal, state, and municipal government
SEC Rules for Soliciting Private Money  
The most common exemption people use to not have to register with the SEC is Rule 506 of Regulation D.
A major qualification for this exemption is that you cannot use the means of general solicitation. This means you don't advertise to investors. This includes posting on Facebook or Craigslist with ads to look for investors. In general, do not come out and say that you're looking for investors.
If you're interested in the nitty-gritty details of general solicitation, take a look at this guide on the SEC website.
Also, never guarantee anything about a potential investment when discussing your deals. You can never say that a issuer's money will be a "safe investment," or anything along the lines of a guarantee.
In addition, you need to work with accredited investors or have a substantive pre-existing relationship with the investor.
What constitutes a "substantive pre-existing relationship?"
Essentially, the investor needs to be someone who has given an intimate awareness of their financial ability to invest. The SEC sees a pre-existing relationship as strong evidence that general solicitation has not occurred.
When in doubt, get a lawyer
Find a good securities lawyer. It's a small investment to make in the long run. You don't want to put yourself at odds with the SEC because you don't know all the details of the rules. Have an expert handle the paperwork, because there can be a lot of it. This will relieve a lot of extra stress from your deals and you'll be able to focus on other things.
Tools the SEC provides to investors
SEC.gov allows anyone to search brokers, investment advisers, and firms to make sure they're licensed and registered. The website also serves as a database for fast answers on key topics investors have questions about. There are a number of other tools the SEC provides, like risk meters, retirement planners, educational resources, and loan calculators.
The Big Picture
Overall, the Securities and Exchange Commission is looking out for investors and the health of the economy at large.
They want to keep the bad guys out of the markets and give a fair chance to everyone else. The SEC isn't something to be afraid of, but something to be mindful of. Do your research, hire a lawyer, and above all, know the ins and outs of investing laws.